A.B.A.T.E. OF ILLINOIS
TEXT
TEXT
Mission Statement
The Mission of A.B.A.T.E. of Illinois is to
preserve the universal right to a safe,
unrestricted, motorcycling environment.

About Us
A.B.A.T.E. OF ILLINOIS is a neutral non-profit organization that allows all riders to unite in
A Brotherhood Aimed Toward Education.
A.B.A.T.E. works to safeguard our motorcycling rights, while allowing us to be individuals with different views.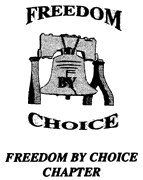 Freedom By Choice Chapter, ABATE of Illinois covers Macon County. Our monthly chapter meetings are held the 2nd Sunday of every month starting at 1:00 p.m. at the chapter 17 DAV in Decatur, unless other wise announced.

If you ride, you need to find out what we are all about. It doesn't matter how much you ride or what kind of bike you ride. Come out to a meeting and see what we're all about. All riders are welcome. It doesn't matter if you ride a Goldwing, Harley or even a Ural. Cruisers, touring bikes, sport bikes, dirt bikes, scooters, it just doesn't matter. If you ride, you need to belong to ABATE of Illinois. Your riding freedoms depend on all of us riders working to save our freedoms. If you wait till after we have lost our freedoms to worry about them, it will be too late. Join us now to help save Illinois riding freedoms. You'll be welcome. If you have any questions pertaining to Freedom By Choice Chapter, please feel free to contact us.

Links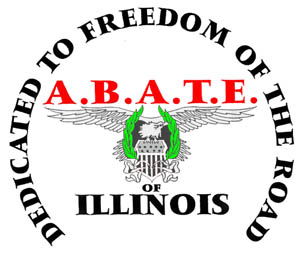 For the latest information on bikers rights legislation, other A.B.A.T.E. of Illinois Chapter links and more information about A.B.A.T.E. of Illinois, click on the logo.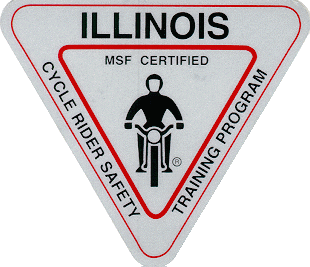 Click on the logo to go to the Illinois State University Motorcycle Safety Education Program Site.

Chapter Events Calendar
2010
Jan 1 ---Polar Bear Run ---Sign up 11-12 @ Deb's Dinner -- Fun Run
Jan 6th E-Board Meeting- DAV 7pm
Jan 9th Chapter Party – Chapter Meeting starts @6pm --Party follows

Feb 10th E-Board Meeting 7pm DAV
Feb 13th Bus Trip –Sign up 10-11 Decatur Convention Center (Old Holiday Inn)
Feb 14th Chapter Meeting 1pm

Mar 10th E-Board Meeting DAV 7pm
Mar 13th Chili & Wings Cook-off 6pm @ DAV (Darts & Wii Bowling)
Mar 14th Chapter Meeting 1pm
Reminder -- IRON BUTT CHALLENGE Sign up begins April 11th

Apr 7th E-Board Meeting- DAV 7pm
Apr 11th Chapter Meeting 1pm @DAV (IRON BUTT CHALLENGE Sign up)
Apr 17th Shake Down Run Sign up 11-12 @ Just one More

May 2nd FREEDOM RALLY 10-11 Sign up @ Decatur Convention Center
May 8th Macon Speedway 4pm @ Nite Owl??
May 12th E-Board Meeting DAV 7pm
May 16th Chapter Meeting 1pm Lincoln Trails (cookout)

June 9th E-Board Meeting- DAV 7pm
June 12th Flag Run @ VFW 9-10 Sign up
June 13th Chapter Meeting @1pm Spitler Woods
June 25th-27 State Party

July 7th E-Board Meeting- DAV 7pm
July 11th Chapter Meeting @1pm Lincoln Trails (Potluck)
July 17th Poopy's Run Signup 10-11 @ Da Burgs
July 24th Car Wash @Curlys 11 to?

Aug 4th E-Board Meeting- DAV 7pm
Aug 6th -8th Decatur Celebration Bike Parking
Aug 8th Chapter Meeting @1pm @ Decatur Celebration
Aug 21st Cowboy Run signup 10-11 @ Terri's Poor House

Sept 8th E-Board Meeting- DAV 7pm
Sept 12th Chapter Meeting 1pm @DAV
Sept 18th OLD TIMMER'S Run Signup 11-12 @ Pop's Place

Oct 6th E-Board Meeting- DAV 7pm
Oct 9th Pumpkin Run Signup 11-12 @ TIMBUKTU
Oct 10th Chapter Meeting 1pm @DAV

Nov 10th E-Board Meeting- DAV 7pm
Nov 13th President's Run Signup 10-11 @ Pop's Place
Nov 14th Chapter Meeting 1pm @DAV

Dec 8th E-Board Meeting- ??
Dec 12th Chapter Meeting 1pm @DAV (POTLUCK)


2011
Jan 5th 10th E-Board Meeting- DAV 7pm
Jan8th Chapter Meeting

Chapter 17 DAV 1700 North Lake Shore Drive Decatur, Illinois 62526
---
Our mailing address is:
Freedom By Choice
% Steve Higar
501 Sturgis Dr.
Niantic, IL 62551
---
Our Officers
President .....................................Steve Higar shigar@comcast.net
Vice President...............................Jim Cone enoc@earthlink.net
Secretary........................................Leah Cone enoc@earthlink.net
Treasurer.......................................John Roddis exestimes3@yahoo.com
Chapter BOD rep............................Steve Higar shigar@comcast.net
Newsletter......................................Gary Connelley harwee@mchsi.com
Safety ∧ Education.........................Razor Swinda razorzzt@hotmail.com
Membership...................................Don Koehler wallstreet@cebridge.net
Public Relations.............................Razor razorzzt@hotmail.com
Products.........................................Wendy Ackerman -----
Activities.........................................Scott Carter 42scooter@comcast.net
Webmaster.........................................David Boedecker arena_man@msn.com

| | | |
| --- | --- | --- |
| President | Steve Higar | |
| Vice President | Jim Cone | |
| Secretary | Leah Cone | |
| Treasurer | John Roddis | |
| Chapter BOD rep | Steve Higar | |
| Newsletter | Gary Connelley | |
| Safety / Education | Razor Swinda | |
| Membership | Don Koehler | |
| Public Relations | Razor Swinda | |
| Products | Wendy Ackerman | |
| Activities | Scott Carter | |
| Webmaster | David Boedecker | |